Some thoughts since my last post:
Edinburgh
My first away game and first game of the season since I moved over here. Great atmosphere for the most part, great laughs from the lads behind us, great rugby on show – overall a top night. Some concerns have been voiced about our defence in the second half but you must remember we never went behind in that game is which is huge in my opinion. Fields of Athenry bouncing around Murrayfield at the end was fantastic. One player seemed to appreciate it more than anyone, that being John Muldoon. He's finally getting some rewards for sticking with his home province, and is even starting to grow into a fully formed captain. A lot of the time to be successful you need players who've been around in the bad old days to push the younger guys. I realize this is the first season Connacht have had more wins than losses so the 'bad old days' are still pretty recent for the majority of the team, but regardless, it all feeds into the desire to push on and continue to improve.
[low, lieeeeeeeeee…..]
Departures
Since my last update Rodney and Henshaw have been confirmed departures, and a couple of others are rumoured. Even when a team is going well it is inevitable that there will be some players who leave for whatever reason, and it's up to Lam and the rest of the backroom team to ensure that as many players are retained and the best quality new players are brought in. There is a lot of talk about professionalism versus loyalty/sentimentality, but even though these players are entitled to look elsewhere to make the best wage possible it's still disappointing knowing that neither of these players would be where they are now without Connacht. Rodney would never have gotten the gametime or contract renewals elsewhere when he was objectively a poor prop, and Robbie would probably not have 2 Six nations medals in his pocket right now if he hadn't come through at Connacht, as he would have been far behind other options. For reference, he is a year younger than McCloskey, but already has 20 Ireland caps.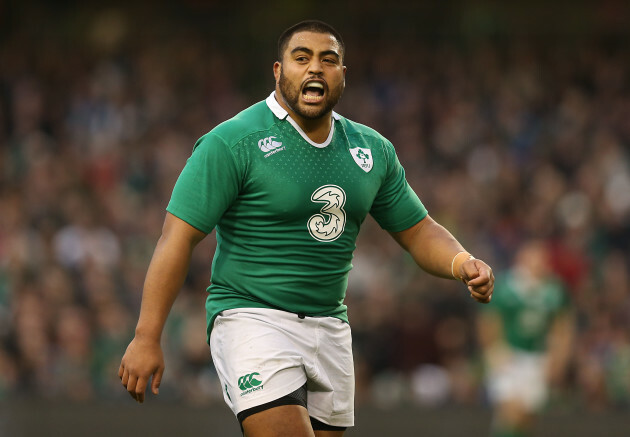 [don't forget how you became an international Dave]
Renewals
Despite the negativity surrounding these departures, it's better to dwell on the positives. Cooney was an unexpected recent bonus signing, but Matt Healy probably deserves special mention. Although he is the league top scorer there's something about his level of consistency that sometimes leads to him being overlooked for praise. Not that I'm sticking my neck out here but he's been far and away one of our top performers this year and indeed every year since he got to Connacht. He could easily had made a lot more money going to the English premiership imo, as he has everything that they love in a winger over there. Instead he's stayed loyal and Connacht have reaped the rewards. Being called up to the Irish training camp shows that he is gradually being put in the picture, although its hard to see Joe making a volte face on his 'bigger is better' selection policy, which seems to me to be the main reason Matt, Buckley and a couple of other stand out Connacht players have been overlooked for Ireland.
[all my player of the month watches go on this arm!]
On the plane…
I've never seen Marnitz Boshoff play, but I'm still willing to say that this is a great signing, simply based on what it represents. Not just because of his top rate kicking percentages, but because it shows that Connacht are continuing to scour the rugby world for players. Finding a player in South Africa is not exactly left of field but it is not what would be expected from Connacht, and again shows the desire to continue improving.
While AJ has been quite good there's just not quite enough about him to elevate him to star player status – while watching him play Edinburgh I was struck by the lack of real pace or physicality, which is not to say that our other fly halves have these qualities (although Ronaldson is undoubtedly our most physical 10 option) but that there is room for improvement.
A player like Boshoff presents a serious challenge to Carty's position as de facto first choice and if his kicking is as good as advertised will force Carty to improve in that facet of his play – its sink or swim time. Boshoff is also the right age where he can play for us for 2-6 years depending on how everything pans out, which means that there are a multitude of options in play from this signing, unlike previous big names like Parks or Muliaina, who were undoubtedly welcome additions, but who everyone knew had come with their best years behind them.
The Welsh
Just on fly halves, what is it about the Welsh and their conveyor belt of talent at 10? Despite how poor their regions can be at times, they still seem to manage to create exciting, fully formed 10s who are ready to go by the time they have their driving license. Sam Davies and Rhys Patchell in particular seem to me to be far better players than Ian Madigan for instance, certainly better than he was at their age. We really need to send a spy into the Ospreys or Scarlets camp and try and figure out what they're doing that we're not.
Six nations
It is typical that if your country is not doing well the tournament seems quite poor, but even accepting my own bias I felt it was a bit of a drudge. Wales have been going backwards for a year or two now and really need some fresh ideas to change things up. Ireland suffered a lot of injuries and once it was announced that there would be no defense coach it was always going to be a huge ask. In his last season at Leinster Schmidt had to double up as both defense and attack coach and it was simply too much I think. I think it was probably a poor decision to sign Farrell because of this gap alone.
When your two main competitors go backwards like that (and France continue to be dreadful), how could England not win a Grand Slam? Credit to them for being able to exorcise some ghosts, but they shouldn't kid themselves into thinking they are suddenly a significantly better team than this time last year. They are a dirtier team no doubt, and there are some positional and player changes that have changed things up, and often that is enough to provide fresh impetus. But they are not a vintage outfit.
Connacht v Leinster and the run in
After weeks of six nations frustration its very exciting to get back to quality rugby, although I can't imagine this one will be a free running classic. These derbies are usually nervy affairs, but no less exciting because of that. After the disappointing Christmas interpros its important that we win at least one of the three reverse fixtures, and this seems like the most likeliest. I thought Connacht's pack was exceptional against Edinburgh but even so Leinster are one of the few teams in the league that continue to be able to dominate us physically. At this stage in the week its impossible to predict what players might be available to each coach, but it would be great to see what someone like Buckley might do to an international front row, or indeed if O'Donnell might feature against McGrath, although the Leinster looseheads could just as easily be Healy, Bryne or Bent. With our growing international contingent there are more and more players that might be able to use their knowledge from Ireland camp as a weapon against their opponents – Bealham has presumably spent a lot of time scrummaging against Ross and/or McGrath, Dillane has trained with or against Toner. Marmion has historically had the edge over Reddan bar the last game perhaps, so he will be hopefully want to take out any frustration on the elder scrumhalf. Regardless of the result this will be a great litmus test for where we are going into the final stretch of the season.
[come at me redser I'll smash you bro]